Angels of Light & The Primordial Elements
PART 3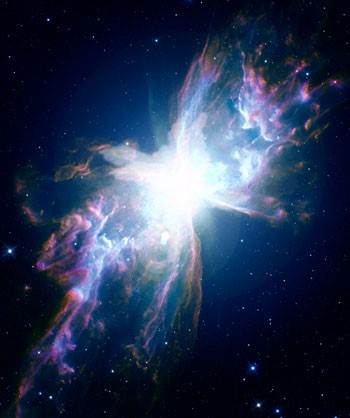 As we discuss angels of light, angles of light, and more supernatural to natural concepts and elements of angels, we have to move deeper, and higher, into the primordial elements that play apart of the scientific and metaphysics, and even beyond in our understanding of what we know angels to be.
There are always 4 primordial elements spoken of in ancient history, in physics, in mythology, and in our understanding of what makes up our universe.  These elements are commonly known as air, fire, water, earth, and also ether, or aether.  The ether is a primordial element that speaks of the heaven above the sky; our known universe. This would give us 5 primordial elements, but the main 4 are there because air is also the heavens and/or ether.
Since the beginning of all creation we have these primordial elements.
Angels are transcendent in that they are also primordial elements, expressing themselves in such ways as is associated with tales of old, both true and embellished.  The understanding is to realize that this does not diminish an angel to a primordial state of science, but it gives us ways to see and know multiple functions and representations of angels, and angles of light.  We see lightening, we hear thunder, and we can scientifically deduce these elements, which stem from the primordial elements that they are made of.  This is like the evidence of the seen, from the unseen (2 Corinthians 4:18).  It is an association of the metaphysical existence of the things we cannot see, which are said in the Bible to be eternal and everlasting, all though they can change and/or be altered.
When you come to understand the hidden worlds of the unseen, you can start to learn that what you can't see with the naked eye does continue to exist, even when we don't.  One example is that we cannot see soul or spirit, but many believe it exists, and even scientists have measured the soul through instruments that prove the human body weighs exactly 21 grams less after death, yet an animal experiences no weight loss at the time of death.  Another example is the belief that our soul/sprit lives on after our physical body dies, and we know we cannot see this soul or spirit even after the body experiences death, but we believe that we the invisible soul continues to live on, but in the unseen realm, wherever that may be for us.
These worlds are representations of higher things, of higher orders, of higher worlds, or higher realms, and higher frequencies.  The point is these things can take us higher into how we know and see God, His cosmos, and how He has hidden things for us to unearth to know Him, and to even know about creation differently.  There are patterns, archetypes, and templates that God reproduces throughout creation, and they are used to describe higher orders of thinking and higher orders of operation, so to speak.
Angels can be described as angles of light, lightening, stars, fire, air, arc-angles, messengers, and creatures of light, because the essence of who they are, are all of these things, but knowing this doesn't mean you can deduce them to some type of scientific manipulation of energies, to control.  That is not the sum total of what angels are; and leaving out that piece can push us into a totally scientific mindset about the reality of the information; that we forfeit understanding what this means in an even bigger picture scale.  Angels are Angelic-BEINGS, existing eternally, primordially, and other worldly.  They are called messengers for a reason as well.  They exist in a higher plane of existence, giving them the advantage of knowledge and enlightenment beyond what we are capable of at this level.  They can communicate and interact with our world beyond a metaphysical encounter.  In fact, they have the ability to manipulate energy and even manipulate human-beings, because they are from a higher order of existence.
Angels can be placed in the primordial elements, the light, and the energies box too, but they cannot be kept there if we are to understand what all the evidence is pointing to.  Angels are beyond the constructs of just scientific understanding.  That needs to be clear in communicating this information about angels to a scientifically trained community, who is all about what they can observe and see with their limited earthly vision.  But when we look at angels in these specific scientific ways, we have to understand that we are tapping more into a world of unseen physics that gives us clues to stories of time, and what ancient wise men have been communicating to the world since the days of old.  This also defends the ancient worlds ability to be more advanced than even ourselves in many ways.  The ability to package scientific and esoteric knowledge into oral histories, recorded accounts, and even children's stories is utterly genius, and points us to exactly what they pointed to throughout their sharing of this genuine wisdom and knowledge.  Again, helping us to understand that we cannot get caught in the scientific explanation of angelic beings, or we will cut off knowing what we need to know about the world of the unseen, and the elementals that we come into contact with as humans.  Did you know that biblical sources have shown that the manifestations of such beings, has not been always good?  Even the archeological/canonical Book of Enoch has depicted certain angels as sinister and deviant, teaching mankind deeds of darkness, and exposing the human race to knowledge that only hurt them, not to mention, their ability to manipulate those less aware.   This information is critical!  And before we are dismissive of this element to our understanding of angels, or angles of light made manifest, we must consider these pre-historic texts are historical and recorded accounts of an ancient worlds interaction with such entities. If you doubt that, turn on your tv and witness the unearthing evidence pointing to extra-worldly beings who came here teaching humans about the universe, etc.  It is heavily laced throughout all history in all cultures, with many having the same small and large constructs to represent these extra-terrestrial powers and encounters.
We have come to understand that angels are forces, and forces of nature, that have the ability to manifest certain abilities and powers through the forces.  When we understand that just as we are made up of energy too, soul, spirit, and light; having consciousness, these angelic beings too are light, made up of energy, and having consciousness.  They are truly cosmic forces created by God to have special jobs, to adhere to strict laws in order to perform what they were created to do, and that I believe is to uphold the order and creation of all that God had created.  Planets having orbits, sun, and moon having orbits, and seasons, and galaxies, having cosmic law and order to run the universal machine of life.  It is quite beautiful and beyond just elemental.  Furthermore, it depicts a mirror image to us on earth that there is an order to creation and there are laws in place that must be obeyed or there will be chaos, disfunction, and eventually death.
This fact is something we should understand quite easily and naturally.  And for the most simple-minded, you can illustrate it as someone who runs a red light is now in danger of getting hurt or even worse, getting killed.  The traffic light is there to protect you, and once that traffic light is present it tells us there is a traffic law that must be obeyed or there WILL be consequences, whether it's pain and suffering or even a violation that costs you in penalties and fees.  It's really quite simple to comprehend. 
Our universe is conscious.  We can observe these angles of light and these primordial elements doing their dance, and marching in harmony, and laws that produce symmetry in operations.  It can all look even scientific, while it is more a work of splendid art and divine intelligence.  And while there is an order and duality of systems, there is a free will for these cosmological things to get off track and leave their former estate, or break the law.  And there are always systems to deal with these lawbreakers.  There is always a checks and balances, and just as scales will balance out, the checks will clear and accounts will be balanced in order to keep such a heavenly and divine order of operations and creation coming into alignment, to keep things right.  I can think of a black hole, that may be out there because scientifically it is necessary to remove things and possibly re-order or recreate things, like a potter does the clay.  Because nature has provided unlimited evidence that recreation has been necessary, and things must come back into right alignment, however that manifests.
As we examine angels of light, we also train into a deep-dark reality and a deep-dark past of manifested angels of light causing interference and problems due to breaking cosmological, natural, and/or divine law and thus creating problems for this universal system, but quite correctly, our world.
God has proven His ability to reveal to us in scientific terms and child-like terms, a higher order and a deeper knowledge of who we are, what we are, where we are; of purpose, of who He is, and of the heavenly/cosmological war that has infiltrated everything at some point, and has infiltrated our planet, the Eretz or Mother Earth.  This infiltration or violation of universal/earthly laws has impregnated this planet with a divided knowledge of law and order, and a way of living/existing that actually breaks genetic code, and inherent and external laws; but the list goes on.  That is why when we examine sprites, angles of light, energy, elements, physics, and so on; and we should consider that these are multiple ways to describe something more than just a scientific spin on the data.  As mentioned before in Part 3 of the article, the data also consists, of age old records of the presences of these messengers, these angels of light, and how these light beings have chosen to manifest themselves into our world and create disorder, lawlessness, darkness, and sorceries of science and technology to manipulate the light that we receive and our understanding of their existence.  Therefore, we must use wisdom and discernment when we consider angels.
We must understand that while it appears that angels have their existence in forces, energies, elementals, and light, they are not punitive enough to be classified only on the side of science.  It is my understanding now that we have been interacting with angels all along, while many in the supernatural, we all have experienced their presence in the natural.  These re-discoveries are revolutionary and allow us to understand our environment differently, being one as a part of the cosmic whole.
In the final article of "Angels & Angles of Light" we will venture further into the darker side of these supernatural beings, these cosmic forces and angelic elementals, and how their interaction with human kind has shaped the world from the distant past, to the present, and even into the future.  In the final article, we will also look closer into what the ancient texts/biblical scriptures say about angels.
Below I have attached a video from a Hebraic Zohar & Kabbalistic educator, who shares more information on "The Physics of Angels".  Enjoy a further edification of the topic!
Until next time, take care and God bless!
[the-post-grid id="287″ title="Post Seven"]